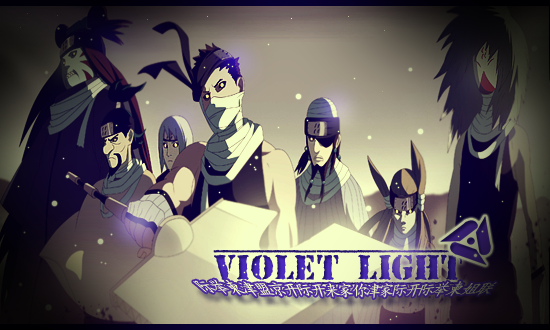 What is Violet Light All about? 
We're all about having a good time, being social, and having fun together. We pride ourselves in keeping our chat active and focusing on having a good time, while working towards the top.
 Why should I chose Violet-Light? 
All of our clan leaders are very active, and work hard to make sure everyone has a good time. Before accepting recruits into our clan we talk to them and try our best to get to know everyone personally. Besides that, we can offer help with missions, team building, and anything else you might need.  As you can see, we also have our own sweet website with many extra features that other clans might not have. We also have member of the month contests, and themed ranks every month.
What Are Violet-Light's Requirements?
We ask that new recruits have a highest streak of at least +10, and a highest level of at least 21. If you gfx, drop by our chat and show us some of your works! If we like it, we'll accept you. If you don't meet our requirements but still want to join, drop by our chat and talk to us. You'll be put on trial until you can benefit the clan in some way.
 Any Other Questions?
Pm myself or gogetanaruto93.
Step Into The Light. 
~ Shatttered